You don't have to be a rose connoisseur or have a large-scale rose garden to value the beauty of a well-cared for rose.  No one appreciates the rose's charm more than the McElhose family, which owns the Antique Rose Farm in Snohomish, Washington.  The late founder of the business, Don McElhose, approached us with his custom recipe for organic rose fertilizer more than 10 years ago.  We were more than happy to collaborate on the recipe development, mix, and package it in bulk for him to sell at the nursery.  The Antique Rose Farm Custom Blend fertilizer is tailored to the rose plant's needs—and they have been in the business for over 15 years, so they really know their roses!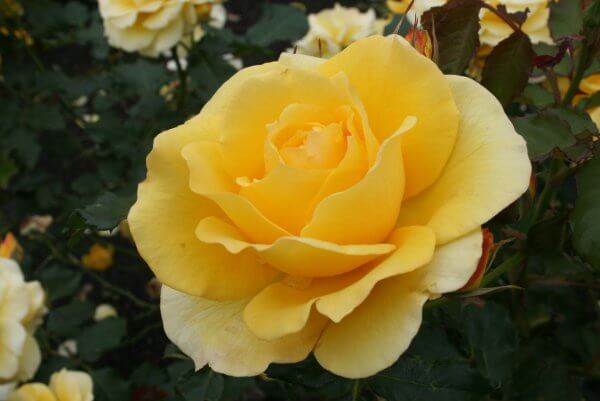 Roses need fertilizer that include plenty of the three main macro-nutrients (its NPK analysis) and a few key micro-nutrients, both types of which comprise their custom blend.  The Seattle Rose Society has a wonderful page detailing rose fertilization. You can find it here.
The three macro-nutrients are nitrogen, phosphorus, and potassium.
We use organic alfalfa for the Antique Rose Farm Custom Blend's main nitrogen source.
The blend also contains kelp meal, which contains a small amount of nitrogen but has a more significant amount of potassium.
In addition, their blend has fish meal, which adds an immediate source of water-soluble nitrogen.
Finally, we add fish bone meal, which has a high concentration of phosphorus.
Two important micro-nutrients in a good rose fertilizer are calcium, for strong cell walls and pest resistance, and magnesium, a tried and true method to obtain vibrant colors in flowers and foliage.
In the Antique Rose Farm Custom Blend, calcium comes from the kelp meal, limestone flour, and fish bone meal.
The blend gets its magnesium from Epsom salts, which are magnesium sulfate.
The kelp meal, limestone flour, and fish bone meal also provide essential trace minerals, which are beneficial micro-nutrients for roses.
Each of these ingredients work together in harmony to create a well-balanced, organic rose fertilizer that is guaranteed to feed your roses the nutrients they need!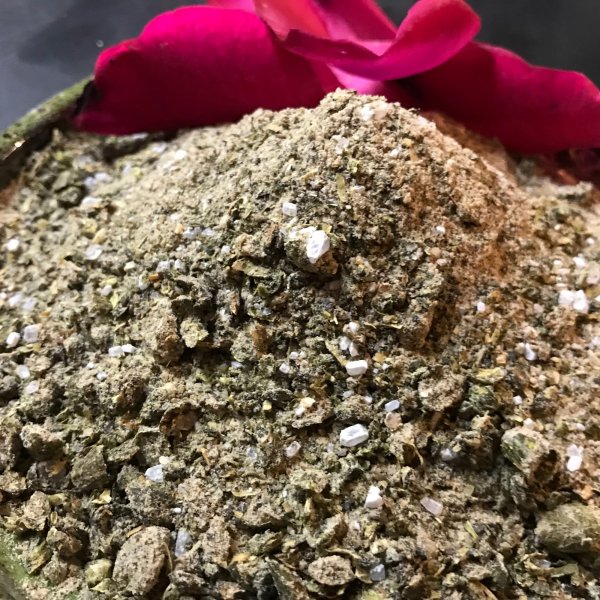 Remember: a healthy rose is much less susceptible to pests and disease than an unhealthy rose.  One of the best ways to cultivate a vigorous rose bush is with regular feeding of quality fertilizer, such as the Antique Rose Farm Blend.
Do you have a fertilizer for your business or organization that you would like mixed in bulk?  We would love to mix and package it for you.  Here at Walt's Organic Fertilizer Co., we value our connection to our community and strive to be involved in creating a healthier, greener, and more organic landscape that we can all enjoy for generations.  See our Custom Blends page for more information on creating your custom blend today!
Sources:
https://www.thespruce.com/epsom-salts-and-plants-1402754
https://www.heirloomroses.com/info/care/how-to/fertilize/